Now while most of us have gone over all the different options and decisions involved in buying a new car, we tend to forget one important aspect – the accessories.
Like they say, the devil lies in the details and so the accessories make or the break the look.
Here's what we recommend for your Jeep Compass.
For more details, please visit PPS Jeep Bangalore, an authorized Jeep dealer in Bangalore.
Cross Bars/Roof rails:
Every car does the heavy lifting once in a while. When you're pacing away those huge bags for a long vacation, the cross bars/ roof rails become your best friend. The high-quality roof rails are an elegant addition to help you carry equipment on all your off-roading adventures. These cross bars give an added functionality to your roof rails.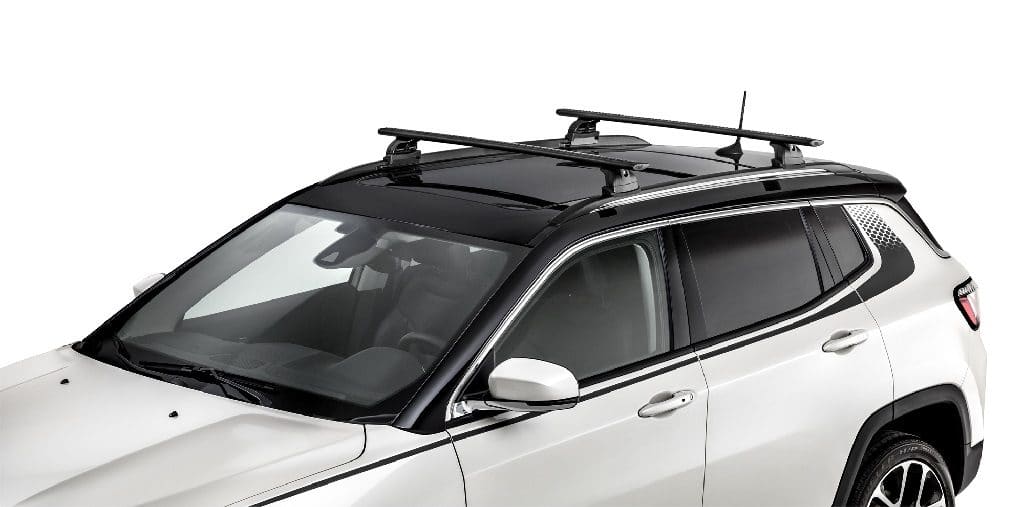 The reverse camera kit:
The Jeep's reverse camera is the true compass in every direction you can't look yourself. With a digital display and connected parking sensors, the reverse camera kit helps you stay in control while parking and taking a few steps back before you plunge forward.
Door visor – window deflector:
Whether you love riding with the windows down, or while you're cutting through the city traffic and need your safe space inside, these stylish door visors are meat to save your day. They not only deflect noise but also make your rides enjoyable when the windows are down.
Chrome mirror caps:
For that sporty yet elegant ride.
Body decals:
The bed rock decals, add that much needed sporty touch to any Jeep compass and is an accessory worth its price.
For more pricing and offer details on the Jeep Compass accessories, contact your nearest Jeep Showroom in Bangalore.
Sidestep:
Now step out in style, with the stylish brushed steel side steps, that is not just elegant in its design but also tough enough to withstand.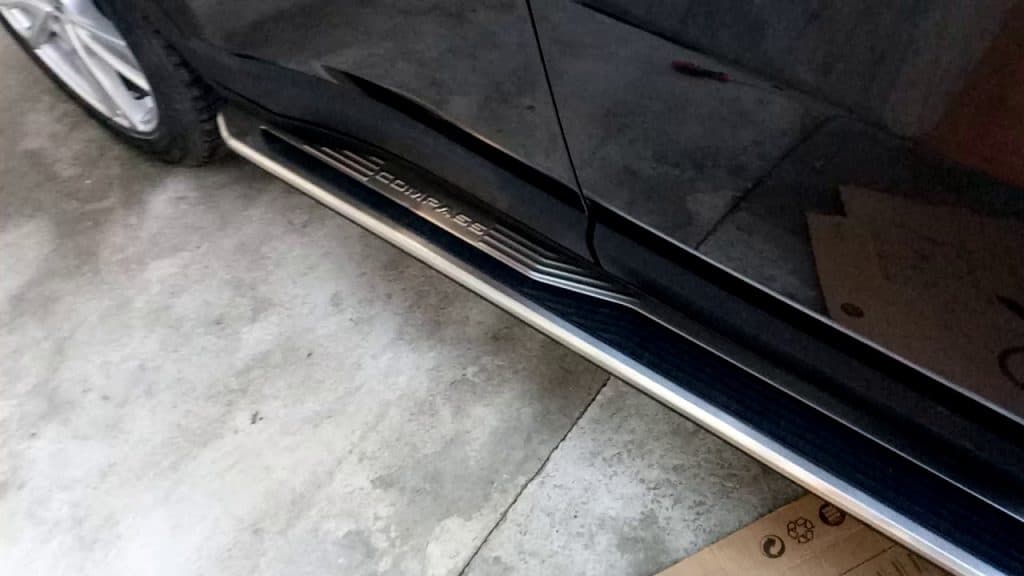 Laptop stand:
A little space for yourself on the move is of course always well appreciated. Here's your vwry own foldable laptop stand that operates in a simple click and pull mechanism.
Coat hanger:
Let us take care of all the rainy days, as you focus on your task at hand – enjoying your ide on the Jeep Compass. The easy to attach and carry genuine hanger helps you carry your style with you.
Collapsible Tote:
A much-needed functional space, that can help you organize everything in your boot.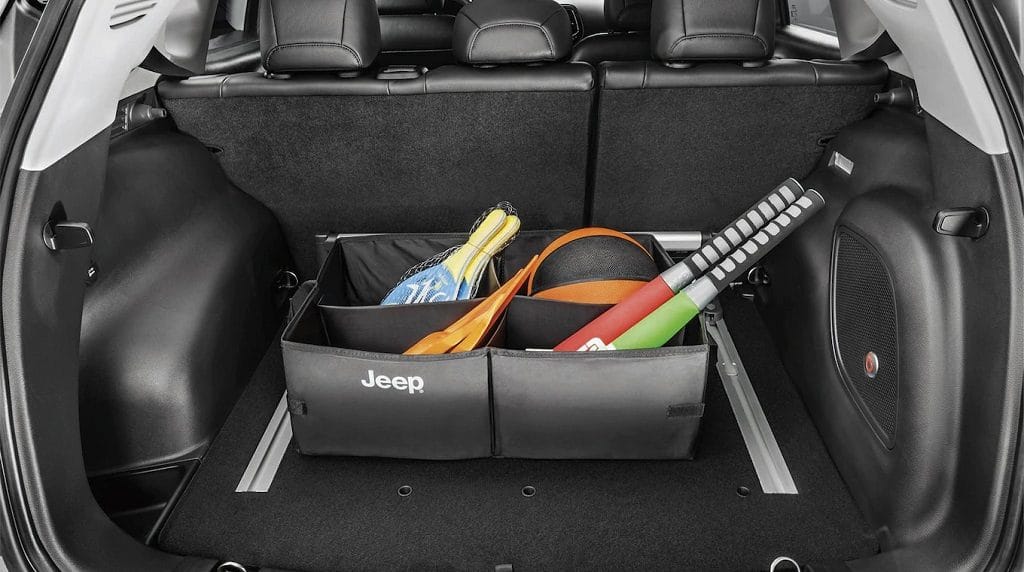 Cargo net kit:
You can now safely transport all that needs to be handled with care, using the cargo net.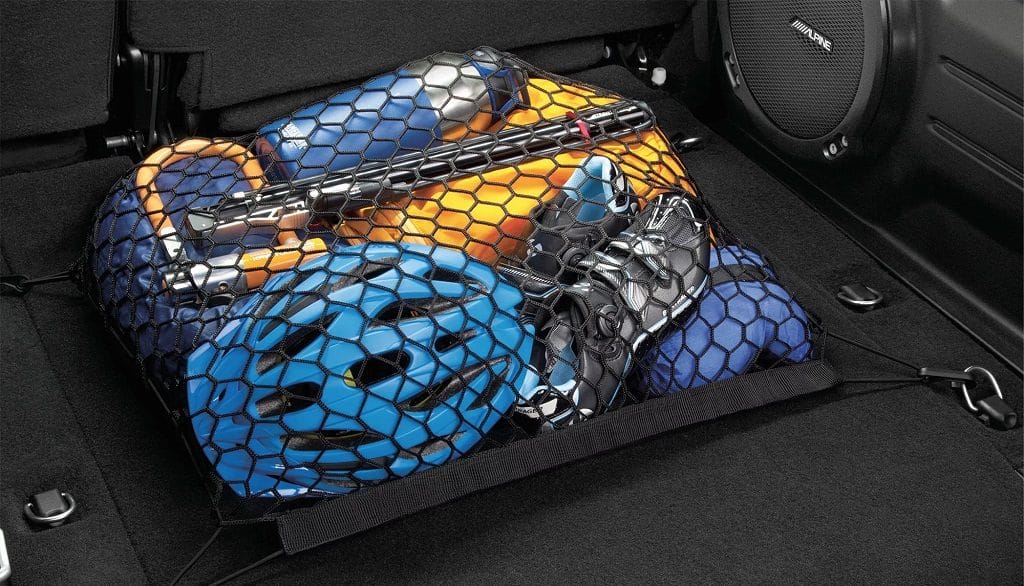 Car cover:
Now, you've got to cover that car that covers for you in all highs and lows. The pack and protect car cover from Jeep helps you protect your Jeep Compass effectively, from dust and rain.
Cargo Mat slush:
The Cargo Mat slush is a stylish and branded carpet, to protect your interiors from mud and dust.
Tablet stand:
Travel with the technology on your fingertips, with an extendable tablet stand made from toughened plastic.
Lock kit wheel:
The Lock kit wheel is the best way to secure all your alloys.
Alloy wheel:
You can now move around in style, both off road and on road, with the stylish 40.64 cm alloy wheels.
Tyre inflator kit:
No air, no problem.
Carry your Tyre inflator kit anywhere you go so you don't have to carry the pressure for your tyres.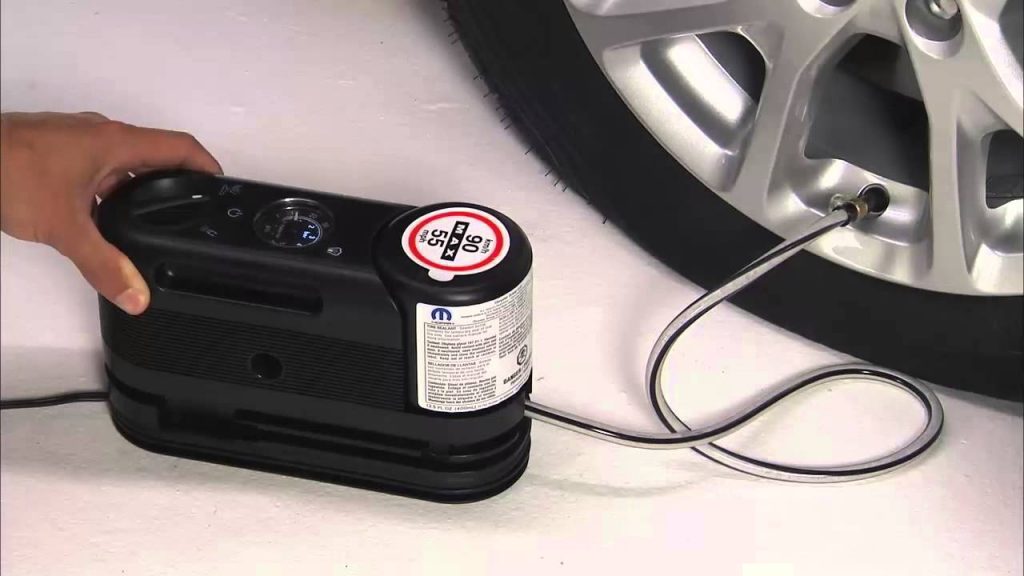 Cap Kit valve stem chrome:
The Cap kit valve stem promises performance with style. Get the cap kit valve system, to keep your tyres always protected.
Splash guard:
Protect the underbody of your car against dirt, mud and gravel with the splash guard.
Door sill kit stainless:
You can now protect your car during entry and exits, with the stylish door sills.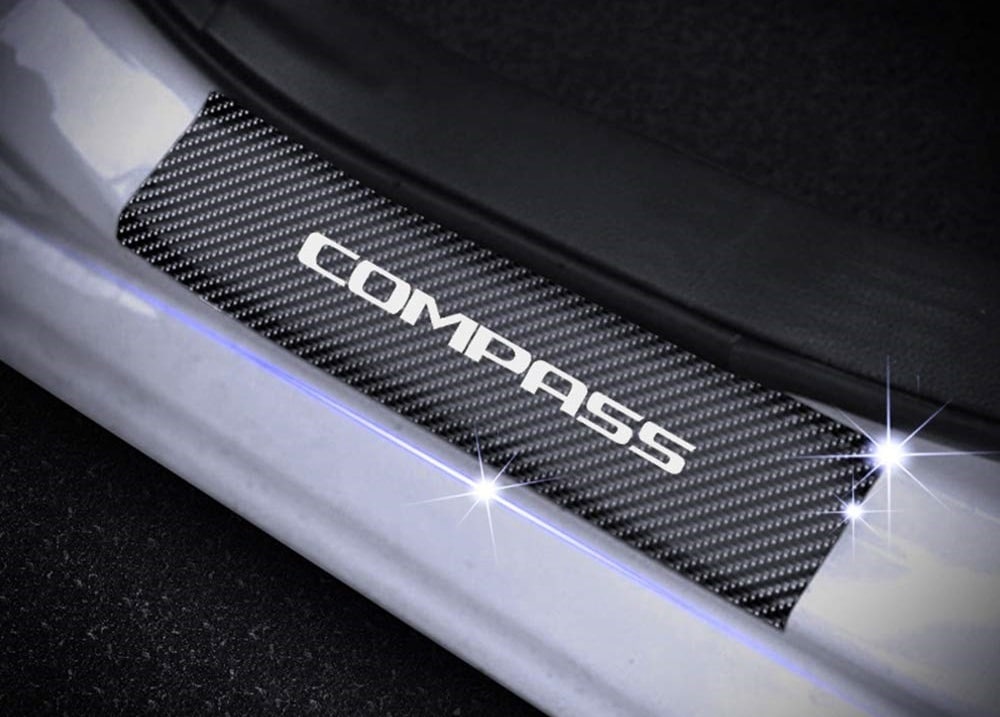 And you'd want to flaunt your Jeep Compass, what better way to show it around than the personalized merchandise.
You could choose from an array of merchandise – like t-shirts, caps, coffee mugs, water bottles and keychains.
Visit your nearest Jeep showroom in Bangalore today, to perfect your ride with your very own Jeep Compass.