Coming from the superior build quality, standard drive experience and premium luxury features of Jeep India, the Jeep Compass Trailhawk has been built with the capability to go anywhere.
The Jeep Compass Trail Hawk is designed to keep you comfortable everywhere, both on city roads and uneven terrain in the comfort of features like 9-Speed Diesel Automatic, Trail Rated® Badge, Jeep 4X4 Systems, Cruise Control, Hill Descent Control, Superior Approach & Departure Angles, Voice & Touch Interactions, Uconnect™ with 21.3 cms (8.4) Touchscreen Display, In-built Navigation and Android Auto and Apple CarPlay
To add to it, the sporty design, handpicked leather, plush seats, and sophisticated finishes take comfort and luxury to extraordinary heights.
The class-leading dual pane panoramic sunroof enhances the sense of spaciousness and floods the cabin with natural light. With its power sunshade, it lets you gaze at the skies, the stars, the moon, and even the sun, for as long as you want.
Performance wise, the Jeep Compass outperforms itself offering a 2.0L Multijet II Turbo Diesel Engine
The Jeep Compass Trailhawk comes with a BSVI compliant 2.0L Multijet II Turbo Diesel engine that puts you in charge of an impressive 170 HP and 350 Nm of torque. These friction-reduced engines are specifically engineered to enhance performance, fuel efficiency, and lower emissions. Combined with the class-leading 9-speed automatic gearbox in the Jeep Compass Trailhawk® ensures effortless gear shifts and seamless power delivery. The gearbox houses a host of shorter, mid-range gears that ensure short transitions between gears for smooth and virtually unnoticeable conversions.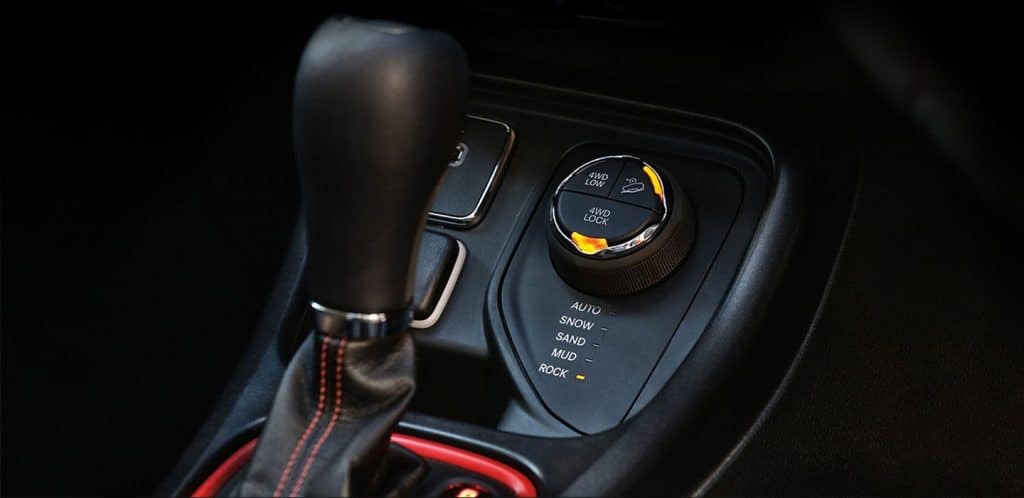 These shorter steps between gears – thanks to being more – translate to extremely manageable, shudder-free gear shifts and enhances the vibration characteristics. In short, the 9-speed automatic gearbox will keep you in the optimum gear as you confidently drive through the world's vast unknowns
Combined with the 4×4 systems, the Jeep Selec-Terrain Dial gives you best-in-class off-roading capability. The Selec-Terrain Dial allows you to select the desired terrain setting from Auto, Snow, Sand, Mud, and Rock modes. The Jeep Compass Trailhawk comes with an exclusive Rock Mode, for unsurpassed control and capability on the toughest terrains. For even greater Trail Rated off-road performance, Selec-Terrain includes Selec-Speed Control, exclusively on Trailhawk models, along with Hill Descent Control.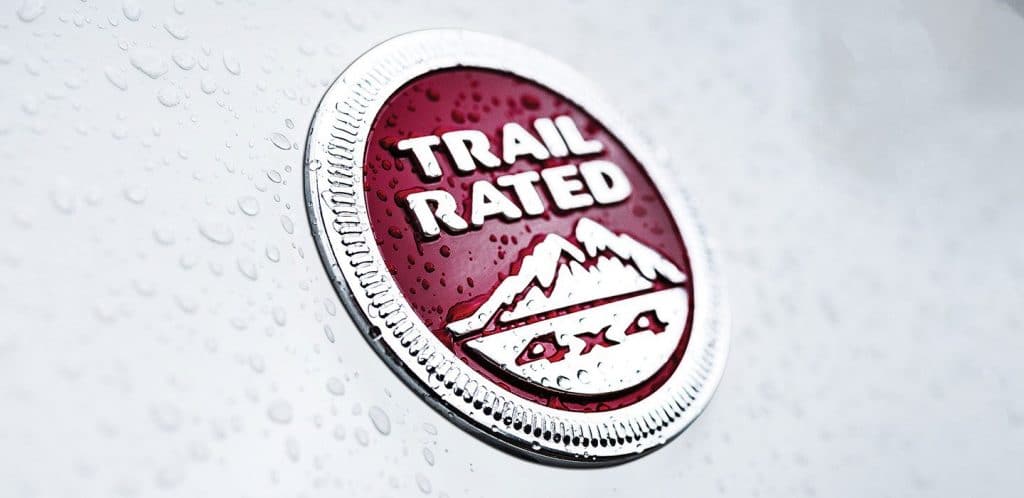 The Trail Rated badge that the Jeep Compass sports is not given. It's earned. Every Trail Rated 4×4 Jeep vehicle has succeeded against a series of gruelling tests to prove its off-road capabilities on some of the toughest trails on the planet.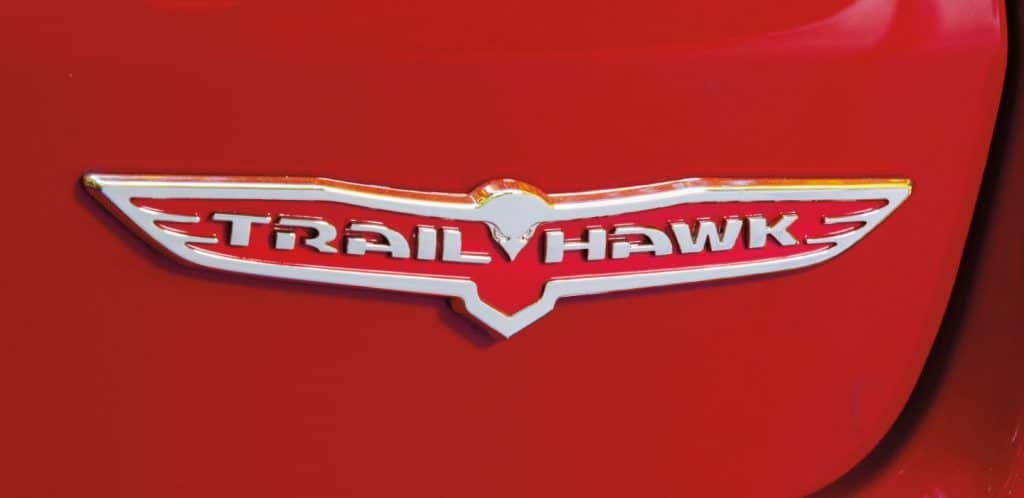 You can now experience the
Just like the Jeep Compass Trailhawk is built to be strong, it's also designed to be smarter with the help of modern technology. Uconnect brings a wide range of communication and entertainment services to your Trailhawk, all bundled within a robust system. Now, enjoy the freedom of having the things you need at an arm's length.
Voice and Touch Interaction
Uconnect technology takes a leap forward with a smarter interface. It simplifies life by giving you a choice in the way you interact with your Jeep Compass Trailhawk .
Now set cabin temperature, control air flow, and operate the infotainment system by simply using voice commands or at the touch of a fingertip. While driving, you can also listen to directions via the in-built navigation app, or your music via USB Port, Audio Jack, and Bluetooth Streaming Audio. So now you can get things done in an instant using both, voice and touch.
Smartphone Integration
Apple CarPlay and Android Auto are available to cast your phone's familiar interface onto your Uconnect touchscreen, for a safer and smarter experience. Seamlessly integrate your phone to use its features, including voice recognition, making calls, accessing music, sending and receiving messages, and getting directions optimized to traffic conditions. You can also pair up to eight Bluetooth -enabled phones. The Do Not Disturb feature allows you to see a visual prompt of incoming calls or texts and send an automated reply.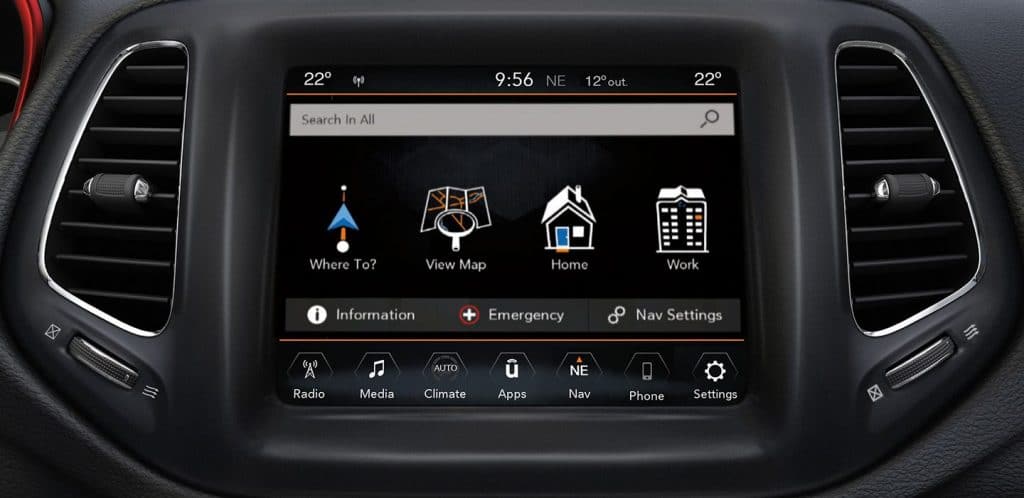 Integrated Voice Command with Bluetooth
The Jeep Compass Trail hawk connects to Bluetooth -compatible smartphones and allows you to safely send, reply to, or listen to a text, take or make phone calls, use voice commands to select music stations, set cabin temperatures, and more while keeping both hands on the wheel.
Advanced Cruise Control
Driving on highway stretches for long hours can be physically demanding and cause fatigue and soreness. The Advanced Cruise Control system conveniently allows you to lock on a specific speed and take your foot off the pedal, taking some strain away and helping you rest your legs.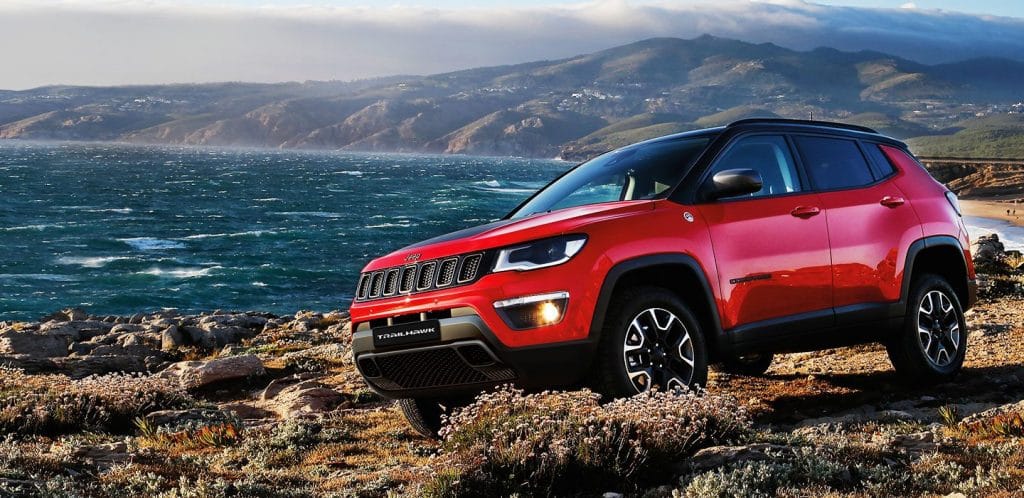 | Variant | Price |
| --- | --- |
| JEEP COMPASS TRAILHAWK 4X4 2.0D AT BSVI | INR 26,80,000 |
| JEEP COMPASS TRAILHAWK 4X4 (O) 2.0D AT BSVI | INR 27,60,000 |
With the new Jeep Compass Trail Hawk The freedom to do more.
For more details, visit PPS Jeep Bangalore an authorized Jeep showroom in Bangalore and book your Jeep Compass Trailhawk test drive today, to experience the freedom to drive.