For 75 years the Jeep brand has been indelibly linked to freedom, adventure, authenticity and passion. The Jeep Wrangler is one such model that not only lives by the Jeep adage but has evolved to offer more.
The Wrangler is a compact and mid-sized four-wheel drive off-road SUVs, manufactured by Jeep since 1986, and currently in its fourth generation. The Wrangler is arguably an indirect progression from the World War II Jeep, through the CJ (Civilian Jeeps) produced by Willys, Kaiser-Jeep and American Motors Corporation (AMC) from the mid-1940s through 1980s.
While we take you through the history of the Jeep Wrangler, we also suggest you get a first-hand experience of the legend yourself, so go ahead and book the Jeep wrangler test drive at your nearest authorized Jeep dealers in Bangalore.
The Wrangler name didn't appear until the 1987 model year when it made its debut as a replacement for the Jeep CJ. But the Wrangler's roots go back even further to World War II, when Willys-Overland won a contract with the U.S. military to provide a four-wheel-drive vehicle for the war. That vehicle was officially known as the MB, but it soon picked up the nickname "jeep."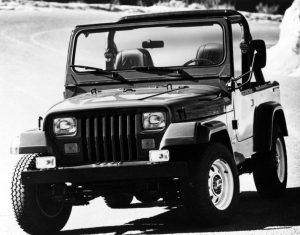 With a wider track, lower ride height, reduced body roll, and a larger windshield, the YJ really was then launched to be a more civilized off-roader. Over the next several years, Jeep added even more creature comforts, such as rear seat belts and antilock brakes.
In 1997, Jeep introduced a new generation of Wrangler, the TJ. This version marked the return of round headlights, as well as the first time the Wrangler got a coil-spring suspension instead of leaf springs.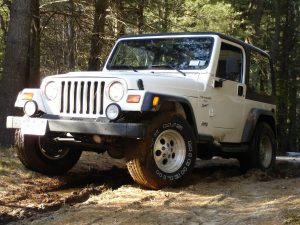 For 2007, Jeep completely redesigned the Wrangler. The new vehicle was taller, wider, and longer, and it rode on a longer wheelbase. It was designed to be even more comfortable than the TJ and offered safety features such as stability control and traction control. Jeep also offered a four-door model for the first time, a decision that quickly proved successful.
With the JL generation, Jeep focused on improving the Wrangler's efficiency, adding more technology, and improving off-road capability. The body is still made out of high-strength steel, but the hood, doors, and windshield frame are now aluminum. The tailgate, meanwhile, is magnesium. And although a 3.6-liter V-6 is still available, Jeep now offers a turbocharged four-cylinder, and before long, a 3.0-liter diesel V-6 will become an option. There's still a six-speed manual transmission, but an eight-speed automatic is available, as well.
Now in the present,  similar to the Willys MB and the CJ Jeeps before it, all Wrangler models continue to use a separate body and frame, rigid live axles both front and rear, a tapering nose design with flared fenders, a fold-flat windshield, and can be driven without doors.  Also, with few exceptions, they have part-time four-wheel drive systems, with the choice of high and low gearing, and standard are open bodies with removable hard- or soft-tops.
However, the Wrangler series was specifically redesigned to be safer and more comfortable on-road, to attract more daily drivers by upgrading its suspension, drivetrain, and interior, compared to the CJ line.
The 2019 Jeep Wrangler priced at ₹ 63.94 lakh is the new-gen Wrangler in the 5-door Wrangler Unlimited version. To confirm the Jeep wrangler ex-showroom price in Bangalore, contact your nearest Jeep Wrangler showroom in Bangalore.
Design-wise, the off-road SUV comes with the same butch and boxy silhouette that is signature to the Wrangler, with new modern elements. So, upfront, the SUV gets the iconic seven-slot grille flanked by classic round headlamps with LED units.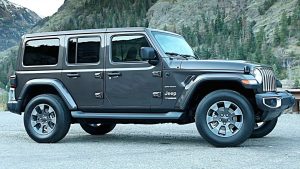 The new Jeep Wrangler will sport a 2.8-litre diesel engine producing peak power of 197bhp and peak torque of 460Nm, mated to a six-speed automatic transmission with a fuel efficiency of 12.1 kmpl. Four Wheel Drive is standard, with heavy duty solid axles, lockable centre console, and a 6.5-inch U-Connect infotainment system.
There will be just one engine option on offer, which is 2.0-litre high power turbo petrol engine. The Jeep Wrangler will only be available with an 8-speed automatic gearbox – which is also brand new. Jeep will be offering warranty for 2 years and unlimited kilometres on the Wrangler as well.
For more information on the Jeep Wrangler, visit your nearest Jeep showroom in Bangalore.