When you own a car, maintenance is one of the key and important responsibilities of enjoying safe rides. Yes, it can be expensive and time consuming, if you don't have a proper plan, because you can find out the offers and service packages at your nearest authorized Jeep dealer in Bangalore, and the investment is all worth it and will save you money down the road, literally.
Here a few tips and tricks you should always abide by when it comes to servicing and maintaining your Jeep, needless to say, it starts with finding the nearest Jeep service center in Bangalore that is both affordable and reliable, much like the PPS Jeep, Bangalore.
Changing oil is one of the things most car owners tend to forget, which leads to engine's lubricant looks something like sludgy black molasses. It is important to change oil as often as you can, following the schedule as suggested in the car manual. In case you need extra assistance, you can always visit your nearest Jeep service center in Bangalore. And as you're at it don't forget to change the oil filter now and then too.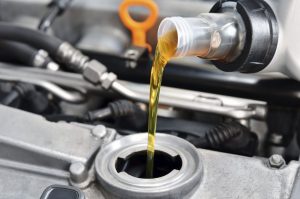 It's a known fact that whether you're parked on a steep hill or even a reasonably flat ground for that matter, you should always use the parking brake, to avoid skidding and sliding.
But what's lesser known is that something as simple as getting into the habit of using your park brake can potentially add years to the life of your car. Apart from the obvious safety reasons, using the parking brake also takes the strain off your transmission – which is not designed to hold your car steady.
Being attentive to the engine sounds
There's a common saying in the car servicing industry that if you really just let it, your car can talk to you. And if you listen carefully, you can understand what it's trying to say.
That squeak every time you open the passenger door means you need to oil the door hinges. That thumping sound can mean a loose exhaust pipe.
That whining noise can indicate a worn transmission. And that high-pitched squeal you hear when you put on the brakes is serious – it's a sure sign your brake pads need replacing. Always listen to your car – it will often give you a clue when something isn't working right.
Always listen to your car – it will often give you a clue when something isn't working right.
Shifting correctly from Reverse to Drive
Now while you can get many a advice on this subject, the only right way to switch from reverse to drive is while moving slowly and easing the shift gently.
Otherwise, you're basically putting an incredible amount of strain on your gears by asking them to perform the same function as a brake. This can lead to a worn transmission, damaged drive shafts and sloppy suspension handling.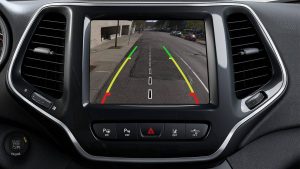 Starting the engine gently
The maximum wear on a car engine occurs when you start it. When you start your car, you should ideally have your windscreen wipers, radio, air conditioning and any other accessories off. That way, your engine doesn't have to work so hard to get going. So, give it a break when you're turning the ignition key.
Also, don't rev your engine to 'warm up the car' in winter, as this does more harm than good, because it doesn't give the engine oil time to work its way through the system. Instead, just idle the car normally for a minute or two before heading off.
For more service assistance do visit PPS Jeep, Bangalore, an authorized Jeep dealer in Bangalore with 3S facility – Sales, service and genuine spare parts.